Other Services
Wedding and Honeymoon Plans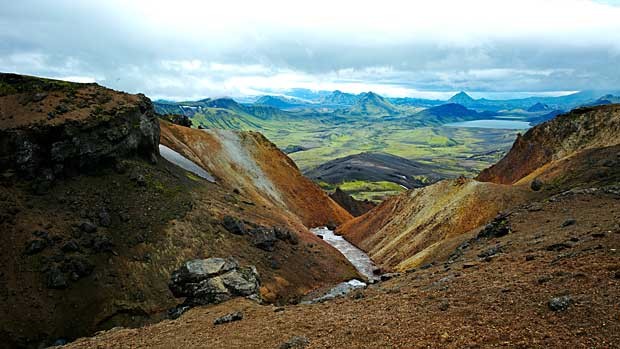 Romantic Things to do in Iceland
Honeymoon is probably one of the most awaited events right after your wedding day. At this stage, you get to have your partner all for you. The honeymoon stage should always be romantic, exciting and totally gorgeous that befits the right meaning of love in the air. Most newlyweds would mostly include Santorini, Paris, Bora Bora and other renowned and romantic places in their list. But did you know that enchanting Iceland can certainly add more loving feeling to the event. Here are some renowned spots to go when you want to have the best honeymoon in Iceland. If your hubby loves swimming, blue waters, and total exclusion during your honeymoon, romantic resorts in Iceland are flooding and all you have to do is find the right one that can tickle your dreamy senses. The Blue Lagoon Iceland is one of the most reputable geothermal spas in the area and it boasts of its record of more than a hundred thousand of visitors annually. Blue Lagoon offers not just swimming and relaxation but also therapeutic choices and geothermal spa experiences. This experience can definitely relieve stress, soothes the senses and enables your minds and inner selves to connect with each other, making it truly worthwhile. Do you love exhilarating activities? What other way to get that favorable surge of adrenaline rush than to ski with your loved one in some of the best skiing spots in Iceland. Get your ski suit ready and your stamina in the highest level as you ski your way down to some of the thickest bowls of ice in the country with some 1000+ meter deep. On the other hand, don't be fooled by Iceland's name because its ice here is not the same as the usual ski resorts in Europe and in America. There are public ski resorts and posh boutique resorts that you can choose from as well, so you will have lots of options when it comes to satisfying your ski hunger. On the other hand, you can also have an exotic hideaway in Iceland by sightseeing and experiencing adventure with your loved one in glaciers, lush valleys, National Parks, geysers and gulfs and cliffs and waterfalls while opting to stay in a posh hotel. You can either book for a nearby hotel in the areas mentioned above or book a tour that can take you to some of the best sites that offer adventures with nature. Certainly, Iceland is not all about fun and adventure. It is also about love, romance and serenity that other countries and localities might not be able to cater to newlyweds.
The Beautiful Iceland for your Wedding Day
One of the most important details in a wedding ceremony is the venue of the event. The venue is very much important since it can greatly affect the mood of the newlyweds and the mood of the guests as well. And opting for a rare yet very memorable wedding in Iceland is the best idea because it's one of the most serene and beautiful places to say those most-awaited "I do's" in those lace wedding dresses that are a timeless beauty. Surrounded with breathtaking mountain views and scenic glaciers, magnificent waterfalls, blue lagoons, museums, blue waters, and an environment that's filled with serenity, Iceland is the best place to go to for an intimate wedding ceremony. Foreigners and locals both find the essence of having an Icelandic wedding given of the recent statistics that show an increase of about 5% of the recorded wedding ceremonies in the area. However, a wedding would not be a success if you don't ultimately prepare for the date. One of the things that you should first do is to research about the country. It is necessary that you have good knowledge about the area, particularly when it comes to wedding ceremonies done there. You can try to get information from colleagues or family members who have had their wedding in the area. You can also check online to see posts about real couples celebrating their wedding in Iceland. These can provide inspiration as to how you should go about with your own version of an Icelandic wedding. Basically, you can opt for a church wedding or a civil wedding in Iceland. The place also holds a number of chapels and churches that you can choose from. Most of these religious places are located in areas that are situated in the suburbs. Even hotels and spots where gatherings and celebrations can be made are situated in quiet locations that can add more meaning to an intimate wedding. Some of the best destination weddings in Iceland include Thingvellir National Park, Seljalandsfoss and Skogafos, Hotel Ranga, and Hotel Budir. The national park holds a wooden church that is enveloped by a lake and a waterfall that endlessly adds beauty to your nuptial photos while the Seljalandsfoss and Skogafos are actually two of the most famous waterfalls in Iceland for its beauty. Its nearby Skogar church makes it the best choice for a summer wedding location. Finally, Hotels Ranga and Budir are renowned for their wooden and wonderful churches located nearby and its magnificent environment. Make sure to bring the right destination wedding dresses to the area and it should be one that suits well to the climate. It is then important to check the weather in your upcoming wedding day to make sure that you will be comfortable throughout the ceremony.